Welcome to Tortugas' Lie, Outer Banks!
Nestled among the dunes of the Outer Banks town of Nags Head, you'll find a delicious slice of the Caribbean known as Tortugas' Lie. Founded in 1989, Tortugas' is home to some of the beach's finest fare, from mouthwatering appetizers to dinners and desserts so delicious you can't help but come back again and again.
But a great menu is only the beginning of what makes Tortugas' Lie so special. Why not c'mon in and see exactly why this quaint little Outer Banks restaurant of ours is not only a locals' favorite, but the destination for hungry vacationers year after year.
Tortugas' on Diners Drive-Ins & Dives with Guy Fieri
Tortugas' Happenings!
Look here to get the skinny on what's happening at Tortugas' Lie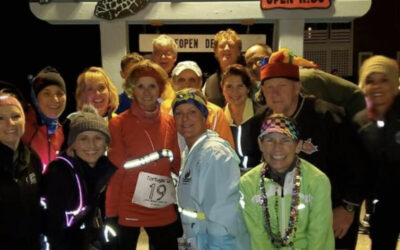 New Years Eve Unofficial 5K is back! We will run the race this year at 10pm on New Years Eve December 31st. No sign up is necessary, just show up dressed to run and bring a flashlight.
read more
Seating Policy
We are sorry, but we do not take reservations. We seat on a
first come first serve basis
. Because our table turnover is so quick, we ask that your whole party is present before we seat you. We do operate on the buzz table app, which will text you when your table is ready. You do not need to have the app, only a cell phone. Thank you for your understanding!